GST course to get a leverage in career
Why GST course?
GST course is organized by Consultease with GST faculty Ms. Shafaly Girdharwal. This course will be quite helpful for the candidates trying to make a career in GST. It will also help in growth for people working in indirect tax profile. 
It will help in leveraging the career in the job.
For practicing professionals they can get a better quality of services by sharpening their own skills.
If you are looking forward to shifting your practice to a niche, GST can be a good direction. This course will help you in setting up the concepts and learning the practical working.
In the case of big firms, they can train their staff to gear up for the coming GST compliance and better services to nig clients.
GST course is starting from Rs. 4800 only 
Now you can book it for Rs. 4800. We have three pricing now as per the requirement.
You can buy it as per your requirement. 
Salient features and availability of seats: 
It is a live webinar so we have limited seats. Please book your seat fast as the date of the webinar is near. It will have the following features:
Live QA. Every session will have a QA session.
Resources for every session. Original copies of case laws, AR & AAR and discussion on them.
Amended CGST Act to date.
Amended list of RCM on services till date.
Demo for procedurals tasks like filing of returns, refund, closure, etc.
discussion on both practical and conceptual issues.
Simple and easy to understand language.
Stay informed...
Recieve the most important tips and updates
Absolutely Free! Unsubscribe anytime.
We adhere 100% to the no-spam policy.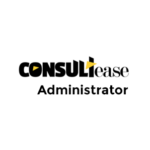 Discuss Now
Opinions & information presented by ConsultEase Members are their own.