Excel tool for checking monthly tax data of GSTR 3B for FY 17-18
Excel tool for checking monthly tax data of GSTR 3B for FY 17-18
It's been a year for GST returns and Now it's season of finalizing books of accounts for 2017-2018  ..(At least for Tax Audit purpose). So, we have created an Excel tool for checking monthly tax data of GSTR 3B for FY 17-18.
The first and foremost thing is to make sure that every GST return must have been Filled properly. Same data which is in your accounting software should have been reflected in GSTR 3b. However, in the first year of GST, Noone is expected to file GST returns with almost 100% accuracy ..Since July 2017, There were lots of Ambiguity about law, lot of problem with Accounting Software, scarcity of Accounting Staff, lot of changes in Law, slow website, lots of  ignorance of law, Late receipts of Invoices etc and this might have resulted into wrong Filling of GSTR Returns. 
We have prepared a GST summary Excel tool where you can check your Accounting Data with data you have you have filed on GST website.
Excel sheet has 3 parts: 
1.  Write Monthly data  As per Books 
2. Write Monthly Tax  data filled on  GST site
3.  Automatically you Will see Differences if any..in 3the rd part 
Stay informed...
Recieve the most important tips and updates
Absolutely Free! Unsubscribe anytime.
We adhere 100% to the no-spam policy.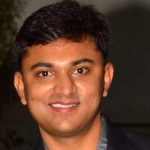 Discuss Now
Opinions & information presented by ConsultEase Members are their own.