E-Rickshaw are not Three wheeled Powered Cycle Rickshaws: AAR
E-Rickshaw are not Three wheeled Powered Rickshaws: AAR
The applicant under sub-section(1) of section 97 of the CGST/SGST Act, 2017 and the rules made thereunder filed by M/s Kanan Industries, NINE-II, Mahuakhera Gunj, Kashipur seeking an advance ruling on:
What is the interpretation of the term "Three-wheeled powered Cycle Rickshaw" as provided under Sl. No. 190 of the Schedule 1 to Tariff Notification.
Is there any difference between an electric rickshaw operated by chargeable batteries(E-Rikshaw) and three-wheeled powered by cycle rickshaw provided under Tariff Notification.
Whether inner tubes of butyl rubber used in e-rickshaw would fall within the meaning of the term "three-wheeled powered Cycle Rickshaw" and classification thereof.
Download the full Advance ruling: M/s Kanan Industries
Stay informed...
Recieve the most important tips and updates
Absolutely Free! Unsubscribe anytime.
We adhere 100% to the no-spam policy.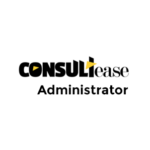 See Profile
Opinions & information presented by ConsultEase Members are their own.