Due Dates for GSTR-1
Due Dates for GSTR-1
Please be informed that Government of India, has reduced number of days for submission or due dates for GSTR-1(Monthly).
Till now there was a gap of 1 month and 10 days, with in the end of reporting month and its due date.
Now this gap has been reduced back to 10 days (as was envisaged originally when GST was introduced in July 2017). Only exception is April 2018.
New dates for GSTR-1 compliance for following months of FY 2018-2019 are :
Month Due dates now
April 2018 – 31st May 2018 (1 month gap)
May 2018 – 10th June 2018 (10 days gap)
June 2018 – 10th July 2018 (10 days gap)
(GOI has not notified due dates for rest of the months, but is expected to be on same lines)
Regards,
CA Deepak Bholusaria
Stay informed...
Recieve the most important tips and updates
Absolutely Free! Unsubscribe anytime.
We adhere 100% to the no-spam policy.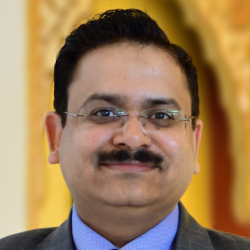 Discuss Now
Opinions & information presented by ConsultEase Members are their own.