The Detailed guide on GST for Real Estate Developers/Buyers
The detailed guide on GST for Real Estate Developers/Buyers 
The detailed guide on GST for the Real Estate Developers/buyers contains the major problems faced by the real estate developer and buyers. People may get confused due to the various complications which may arise due to the applicability of the GST regime. The taxes and laws applicable to the real estate builders have been changed, due to which people are facing some major problems. Let us discuss and learn about the problems faced by real estate and its solution with Advocate Puneet Agarwal. It consists of 2 videos as for the time being. Further videos will be made available as soon as possible for further clarification.
The video consists of the following problems:
 Valuation of the property/land/flat
Collaboration Agreement  
Stay informed...
Recieve the most important tips and updates
Absolutely Free! Unsubscribe anytime.
We adhere 100% to the no-spam policy.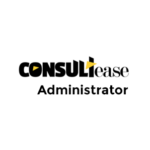 See Profile
Opinions & information presented by ConsultEase Members are their own.