black sheep in deptt will be booked: Pm ,FM
black sheep in deptt:
Amid the CAG report on GST and complaints from the public, the FM & PM has taken an acknowledgment.  The PM tweeted that the black sheep in the department will not be spared. FM Nirmala Sitaraman has planned for a countrywide visit to understand the tax terrorism. It is a common practice in India. People in the department ask for a bribe. Even officers at small level ask for money. Especially in the case of refunds. Recently the department started the visit at registered places and ask bribe for small issues and a threat for the penalty in case demand is not met.
Recent suicide by CCD founder has sparked the debate. Some prominent business people also came into his support.
We hope that something will change. The Country is suffering a lot due to deep-rooted corruption in govt deptts. 
Stay informed...
Recieve the most important tips and updates
Absolutely Free! Unsubscribe anytime.
We adhere 100% to the no-spam policy.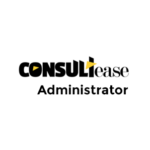 Discuss Now
Opinions & information presented by ConsultEase Members are their own.