5 key features of quarterly return
5 key features of quarterly return:
Following are the 5 key features of quarterly return:
It is proposed to provide the facility for the filing of quarterly return and monthly payment to small taxpayers, who had a turnover up to Rs. 5 Cr. in the last financial year.
Option for filing monthly or quarterly return shall be taken from these small taxpayers at the beginning of the year
Two simplified quarterly returns "Sahaj" (only B2C outward supplies) and "Sugam" (both B2B and B2C outward supplies) are proposed.
These small taxpayers would continue to pay taxes on a monthly basis by using Payment declaration form for payment of monthly taxes
The benefit of this simplification would be the lower Compliance cost for small taxpayers.
The crux of the new returns system is depending upon three words i.e UPLOAD – LOCK – PAY,  This simplified return includes the salient features of the new return format and business process for the information of trade and industry and other stakeholders.
Also, the government has asked about the suggestions up to 31st August 2018 on www.mygov.in
CA Amresh Vashisht
Meerut
For updates 9837515432
Stay informed...
Recieve the most important tips and updates
Absolutely Free! Unsubscribe anytime.
We adhere 100% to the no-spam policy.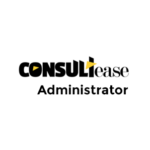 See Profile
Opinions & information presented by ConsultEase Members are their own.