Maharashtra AAR in the case of M/s. Panbase Resources Private Limited
Case Covered:
M/s. Panbase Resources Private Limited
Facts of the case:
The present application has been filed under Section 97 of the Central Good and Services Tax Act, 2017, and Maharashtra Good and Services Tax Act, 2017 [hereinafter referred to as the "CGST Act and MGST Act" respectively] by M/s. Panbase Resources Private Limited, the applicant, seeking an advance ruling in respect of the following questions.
Whether the 'commission' received by the applicant in the convertible foreign exchange for rendering services as an "Intermediary" from overseas clients on account of…
a. Trade-in goods between an exporter abroad receiving such services and an Indian importer of goods is an "export of services" falling under Section 2(6) & outside the purview of Section 13(8)(b), attracting zero-rated tax under section 16(1)(a) of the Integrated Goods and Services Tax Act, 2017?
b. If the answer to the question above is in the negative, whether the impugned supply of service forming as an integral part of the cross-border sale/purchase of goods, will be treated as an "intra-state supply" under section 8(1) of the IGST Act read with Section 2(65) of the MGST Act. Attracting CGST/MGST? And at what rate?
Observations:
We have gone through the facts of the case and the written submissions made by both, the applicant and the departmental authority. In the subject issue before us, we are asked to pass a ruling which would entail discussion of the 'place of supply' under the GST Act.
Before we decide the question raised in this application it is essential that it be first determined whether the said questions regarding activities undertaken by the applicant pertaining to matters or questions specified in Section 97(2).
Order:
The subject application filed for advance ruling is rejected, as being non-maintainable as per the provisions of the GST Act, 2017 and Rules made thereunder.
Read & Download the full order in pdf: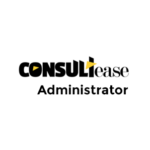 Discuss Now
Opinions & information presented by ConsultEase Members are their own.