Painful alleged suicide of CCD founder
It is really heartbreaking to see the last letter of CCD founder. Pressure from investors and torture by income tax authorities led him to commit suicide. He was under huge mental pressure. Today you should read his last letter. In which he expressed his pain. He created a lot of revenue and thousands of jobs for Indian but then his own life came to a painful end.  The copy of the letter is attached. There is no funding mechanism in India for businesses. All Indian entrepreneurs depend on foreign investors for funding. No matter how much tax they pay, no one is there for a bad day.
The government should start taking businesses seriously. Indian businesses are dying due to lack of policy and support from the government.
Stay informed...
Recieve the most important tips and updates
Absolutely Free! Unsubscribe anytime.
We adhere 100% to the no-spam policy.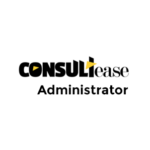 Discuss Now
Opinions & information presented by ConsultEase Members are their own.