Delhi HC in the case of Ericsson India Global Services Pvt Ltd Versus Union of India
Case Covered:
Ericsson India Global Services Pvt Ltd
Versus
Union of India
Facts of the Case:
The said petition has been filed by the petitioner challenging the instructions dated 22.05.2019, addressed by respondent no. 4 to respondent no. 3, advising that all services, whether Engineering Services (Network Engineering Services, Management, and Operation of Network Services (Managed Services) in Telecom Sector or Management Consulting Services) in Telecom Sector, are ineligible for the benefit under the Service Exports from India Scheme (hereinafter referred to as 'SEIS') announced by the Foreign Trade Policy 2015-20. The petition further impugns the order(s) dated 11.06.2019 and 03.06.2019, whereby respondent no. 3 has rejected the claim of the petitioner(s) for benefit under the SEIS for the financial years 2015-16, 2016-17, and 2017-18, respectively.
Observations:
In my opinion, the Foreign Trade Policy is clear and unambiguous inasmuch as it excludes the Telecom Service Providers from the benefit of the SEIS and not the Service Providers who provide services to such Telecom Service Providers. As noted hereinabove, the ambit of the term was clearly spelled out in S.No. 2(C) of Appendix-10 to HBPv1 to FTP 2009-14. No different intention regarding the same is discernible from the FTP 2015-20.
The Decision of the Court:
Following the above, it is held that in the facts of the case, where the impugned Instructions/Circular dated 22.05.2019 has been issued under the instructions of the DGFT itself, the remedy of appeal under Section 15 of the Act would clearly be otiose and redundant. As far as the remedy under Section 16 of the Act is concerned, once it is held that the Impugned Orders have been passed on the basis of Instructions which are otherwise ultra vires the Act, the petitioner cannot be denied the benefit of an original adjudication on merits and the decision on an appeal under Section 15 of the Act in accordance with the law, and be relegated only to a remedy of review.
In view of the above, the Impugned Instructions and Order(s) are set aside. The respondents are directed to consider the claims of the petitioner(s) under the SEIS afresh and in accordance with FTP 2015-20.
As there has already been a delay in consideration of the claim of the petitioner(s), the respondents are directed to pass a reasoned order thereon, upon giving an opportunity of hearing to the petitioner(s), within a period of eight weeks from the communication of the order of this Court.
The petitions are allowed in the above terms and directions. There shall be no order as to costs.
Read & Download the full Order in pdf: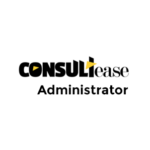 Discuss Now
Opinions & information presented by ConsultEase Members are their own.