Delhi HC in the case of Air Customs Versus Begaim Akynova
Case Covered:
Air Customs
Versus
Begaim Akynova
Order of the Hon'ble Court:
Be that as it may, the same itself does not suffice for the learned counsel who put in an appearance even on behalf of the Department of Customs on 06.01.2021 before the learned Trial Court, to have not made any inquiries from the Customs Department specifically in view of the averments in paragraph 5 of the application that had been filed on behalf of the respondent dated 16.12.2020 before the learned Trial Court, in as much as, there is not even a whisper of an averment in the application dated 16.12.2020 filed by the applicant thereof i.e. the respondent herein as to the fate of that application.
Related Topic:
Delhi HC in the case of M/s Bharti Airtel Limited Versus Union of India
In the circumstances of the case, as brought forth through the entire record depicted hereinabove, information is sent to the Chairman, Bar Council of India of the proceedings of the present matter which be sent through the Registrar General of this Court in relation to the manner of which the proceedings in relation to the application filed by Begaim Akynova have been conducted both by the learned counsel for Department of Customs as well as by the learned counsel for the applicant Begaim Akynova i.e. respondent to the present petition.
Furthermore, the learned Trial Court seized the proceedings on the date 06.01.2021 i.e. the learned CMM, New Delhi, has apparently not chosen to inquire as to what was the fate of the prayer made by the applicant before the learned Trial Court in proceedings before the High Court under Section 482 of the Cr.P.C., 1973 vide order dated 31.08.2020 despite the applicant thereof having mentioned therein that the High Court of Delhi had allowed the co-accused Aida Askerbkova to travel abroad to her home. That the learned Trial Court did not even choose to ascertain the status of the proceedings dated 31.08.2020 in relation to any orders that could or may have been passed and had in fact been passed in the instant case in CRL.M.C.1529/2020 whereby the prayer made by Begaim Akynova to travel abroad had been expressly declined vide paragraph 24 thereof, also cannot be overlooked.
In the circumstances, the matter is also placed before the Inspecting Committee of Judges of this Court qua the learned Trial Court in relation to the virtual non application of mind in the instant case and disregard to the hierarchy of Courts.
The petition is disposed of accordingly.
Read & Download the Full Order in pdf: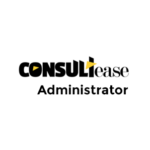 Discuss Now
Opinions & information presented by ConsultEase Members are their own.