Join our free webinar Today(12 PM-1 PM) on A Glimpse of Export Incentives and Special Schemes for Import by Prerana Shah
About the Course: A Glimpse of Export Incentives and Special Schemes for Import
A webinar on A Glimpse of Export Incentives and Special Schemes for Import is scheduled on 16th March 2020. The coverage of the webinar is to promote international trade, various incentives are provided by the Indian Government under the Customs Laws and Foreign Trade Policies. A glimpse of the following crucial concepts would be covered:
Export Incentives:
o Merchandise Exports from India Scheme (MEIS) / Service Exports from India Scheme (SEIS)
o Duty Drawback
Special schemes for import:
o Advance authorization
o Export Promotion Capital Goods (EPCG) Scheme
o Free Trade Agreements/Preferential Trade Agreements (FTAs/PTAs)
Special concepts:
o In-bond manufacturing
o Remission of duties or taxes on export products (RoDTEP)
About the Course Creator:
Prerana is a young professional practicing in various facets of indirect taxes including GST and Customs for the past decade. Having a strong background in indirect taxes, she is handling past litigations of Central Excise, Service tax, etc. With the advent of the new Real Estate Regulation i.e. Real Estate (Regulation & Development) Act, 2016, she has now ventured into Real Estate Sector apart from indirect taxes. She is currently a Director of GSC Intime Services Pvt. Ltd., a rapidly growing firm of Indian origin, having a presence in East, West and North Region of India with around 150 teammates spread across India. She has been part of various tax firms earlier such as Sudit K. Parekh & Co. (SKP), MZS & Associates (Now BDO) and Ernst and Young Pvt. Ltd. (EY)
 Fees:
 It is a free webinar. No charges are payable.
Link to the Webinar:
You can access the recordings of all our free webinars. We are covering all the major topics. Enroll or our CEUU membership. The following is the link for CEUU.
consultease.com/courses/ce-uplift-unlimited-annual-membership#.XmDyPagzZPY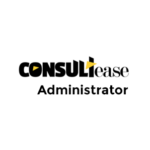 Discuss Now
Opinions & information presented by ConsultEase Members are their own.