Office Order Dated 31 August 2020
Office Order Dated 31 August 2020
The Hon'ble President directs the following:
1. From 1 September 2020 to 1 October 2020, appeals will be heard in all Benches of the Tribunal through video conferencing under Public Notices dated 10.8.2020, 14.8.2020 and 16.8.2020 as per the roster. Urgent applications will also be heard as per Public Notice dated 20.6.2020.
2. The instructions contained in the DOPT Office Memorandums F. No. 11013/9/20014-Estt. (A-III) dated 18 May 2020 will be followed with respect to the attendance of all employees including officers, personal staff of Members, and outsourced staff.
By Order
(Bineesh Kumar K.S.)
Registrar
Copy to-
1. SPS to Hon'ble President, CESTAT, New Delhi.
2. Members, CESTAT, All Benches.
3. Deputy Registrars/Assistant Registrars/HOD, CESTAT, All Benches.
4. Bar Associations, CESTAT,New Delhi/ Mumbai/ Kolkata/ Chennai/ Bengaluru/ Ahmedabad/ Allahabad/ Chandigarh/ Hyderabad.
5. Chief Commissioner (AR)/Commissiopner (AR),CESTAT,New Delhi/ All Benches.
6. Notice Board/ Website.
Read the copy: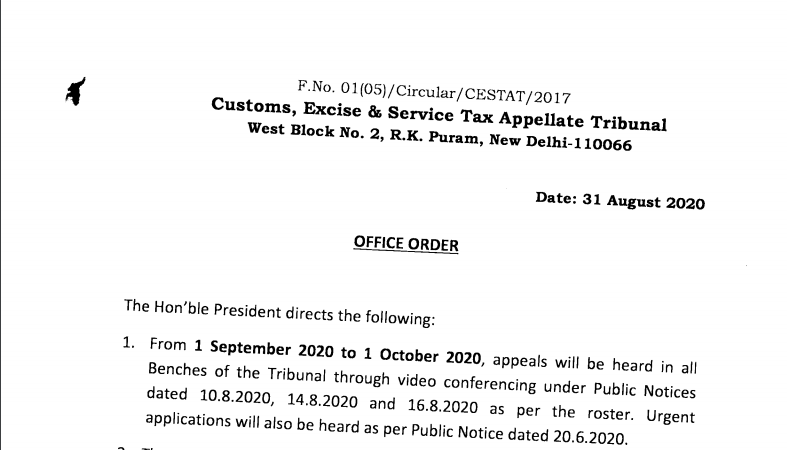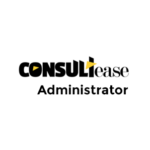 Discuss Now
Opinions & information presented by ConsultEase Members are their own.