Notification No. 71/2018-Customs
Notification No. 71/2018-Customs
Government of India
Ministry of Finance
(Department of Revenue)
Notification No. 71/2018-Customs
New Delhi, the 28th September 2018
G.S.R. … (E).- In exercise of the powers conferred by sub-section (1) of section 25 of the Customs Act, 1962 (52 of 1962), the Central Government, being satisfied that it is necessary for the public interest so to do, hereby makes the following further amendments in the notification of the Government of India in the Ministry of Finance (Department of Revenue), No. 25/2002-Customs, dated the 1st March 2002, published in the Gazette of India, Extraordinary, vide number G.S.R. 122(E), dated the 1st March 2002, namely :-
in the said notification, in the TABLE,
(i) against S.No. 57, in column (2), for the words and letters " auto PCB loader", the words, letters, and figures "Automatic/ Semi-automatic PCB Loader and Unloader falling under tariff item 8428 90 90" shall be substituted;
(ii) after S.No. 67 and the entries relating thereto, the following shall be added, namely:-
Download the full Notification No. 71/2018-Customs by clicking the below image: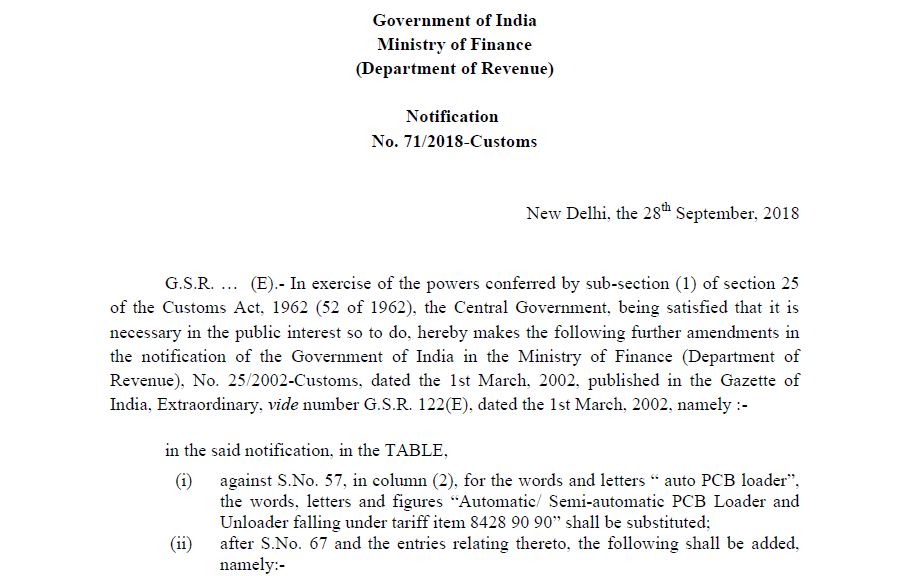 Stay informed...
Recieve the most important tips and updates
Absolutely Free! Unsubscribe anytime.
We adhere 100% to the no-spam policy.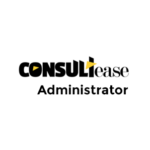 Discuss Now
Opinions & information presented by ConsultEase Members are their own.