Amendment in export policy of masks
Modification in notification banned the export of masks:
The export of masks was banned due to Covid 19. An amendment is made in the export policy of masks. Notification no 6/2015-20 dated 16th May 2020 has allowed the export of some specific type of masks. In excercise of powers conferred by the section 3 of foreign trade(development and regulation )Act 1992 as amended read with para 1.02 and 2.01 of foreign trade policy 2015-20. The central government made the following modification in the notification no. 44 dated 31.01.2020 read with notification no. 52 dated 19.03.2020 to amend the export policy of masks:

Effect of this notification:
The restriction was on the export of all types of masks. Now it is amended to allow the export of non-medical and non-surgical masks of all types. (Cotton, silk, wool, knotted). all other masks will still be barred for export.
Stay informed...
Recieve the most important tips and updates
Absolutely Free! Unsubscribe anytime.
We adhere 100% to the no-spam policy.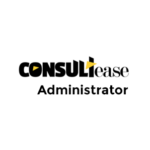 Discuss Now
Opinions & information presented by ConsultEase Members are their own.