Advisory for RoDTEP (Remission of Duties and Taxes on Exported Products) Incentive Scheme
Advisory for RoDTEP (Remission of Duties and Taxes on Exported Products) Incentive Scheme
A new scheme, RoDTEP (Remission of Duties and Taxes on Exported Products) has been launched by the government for exporters. The scheme provides for a rebate of Central, State, and Local duties/taxes/ levies which are not refunded under any other duty remission schemes. The broad provisions are as under:
I. To avail of the scheme exporter shall make a claim for RoDTEP in the shipping bill by making a declaration.
II. Once EGM is filed, the claim will be processed by Customs.
III. Once processed a scroll with all individual Shipping Bills for admissible amount would be generated and made available in the user's account at ICEGATE,
IV. Users can create a RoDTEP credit ledger account under the Credit Ledger tab. This can be done by IECs who have registered on ICEGATE with a DSC.
Related Topic:
Remission of Duties and Taxes on Exported Products (RoDTEP)
V. Exporter can log in to his account and generate scrip after selecting the relevant shipping bills.
2. As of now the users can log into their ICEGATE account and create the RoDEP Credit Ledger Account, as scrip generation provision will be made functional on the issuance corresponding notification by the department and availability of the budget. Implementation of a scheme in Custom Automated System has been developed. Details attached as Annexure A.
3. This advisory is a complete step-by-step guide for the user to create a RoDTEP credit ledger account, generate scrips, and transfer the scrips to any other IEC.
Related Topic:
Remission of Duties and Taxes on Exported Products (RoDTEP) Scheme gets implemented from 01.01.2021: PIB
A) RoDTEP (Credit Ledger Credit Ledger) Account Creation:
RoDTEP Credit Ledger can be used by the Importer/Exporter/CHA only after creating a successful credit ledger account at ICEGATE. Below are the steps to create a RoDTEP Credit Ledger Account with ICEGATE.
Step 1) User can select the option of RoDTEP (credit ledger) account creation by clicking on the "RoDTEP" tab under the "Our Services" section of the ICEGATE website.
Related Topic:
Replacement of Icegate email id
Read & Download the full copy in pdf:
Related Topic:
RoDTEP Scheme & Rates: Is It a Fit Case for Invoking Writs?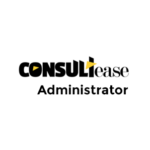 Discuss Now
Opinions & information presented by ConsultEase Members are their own.