Cyrus Vs. Tata: Download 172 pages decision of NCLAT
It is definitely historic. NCLAT decision held the removal of Cyrus Mistry. Important Excerpts are:
"We find certain observations made by the Tribunal against Mr. Cyrus Pallonji Mistry and other Appellants are undesirable and based on extraneously sourced material not on record. It casts impact on the reputation of the Appellants and Mr. Cyrus Pallonji Mistry which may Company Appeal (AT) Nos. 254 & 268 of 2018 affect them in pending proceedings, if any, and their business. These remarks are not only disparaging but also wholly unsubstantiated by any document on record. An illustrative list of such remarks which the Appellant sought to expunge, is as under:"
Download a full copy of order
Cyrus Vs. Tata
191. For the reasons aforesaid, the impugned Judgment dated 9th July, 2018 passed by the National Company Law Tribunal, Mumbai, is set aside. Remarks made against the Appellants, Mr. Cyrus Pallonji Mistry and others stand expunged. Both the appeals are allowed with aforesaid observations and directions. No costs.
Stay informed...
Recieve the most important tips and updates
Absolutely Free! Unsubscribe anytime.
We adhere 100% to the no-spam policy.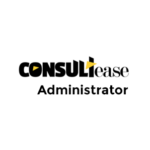 Discuss Now
Opinions & information presented by ConsultEase Members are their own.