28th GST Council meeting
GSTsathi Updates: The 28th GST Council meeting began at 11:15 am and continuing
In his Opening Address at 28th GST Council Meeting, which was also his First Meeting after taking over the charge of the Ministry of Finance, the Union Minister of Railways, Coal, Finance & Corporate Affairs, Shri @PiyushGoyal said: GST is an example of cooperative federalism.
The main Agenda of the GST Council meet
(a) Revision of goods and services tax rates on few items from 28 % to 18%
(b) About 46 amendments in the GST law, and
(c) simplification of returns
Stay informed...
Recieve the most important tips and updates
Absolutely Free! Unsubscribe anytime.
We adhere 100% to the no-spam policy.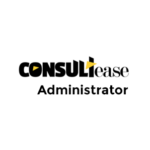 See Profile
Opinions & information presented by ConsultEase Members are their own.