Multipurpose Empanelment Form 2018
Multipurpose Empanelment Form 2018 Application 
The uploading of form is not smooth. Many problems are being surfaced. The last date for filing the Multipurpose Empanelment Form 2018 is 21st August 2018.
This year in Multipurpose Empanelment Form 2018 (MEF) on page 8. Information asked about last year MOC and its value submitted in bank audit.
Will this information serve any purpose? Why such information is being asked which has no relevance to reappointment or performance of auditor.
Nov is only a part of the whole of the exercise. Moreover, MOC is linked to volume of advanced and aging of the branch.
Its propagative of ICAI to regulate us and called for the information but certainly, such a casual approach will not serve any purpose.
CA Amresh Vashisht
Meerut
For updates 9837515432
Stay informed...
Recieve the most important tips and updates
Absolutely Free! Unsubscribe anytime.
We adhere 100% to the no-spam policy.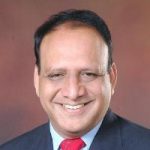 See Profile
Opinions & information presented by ConsultEase Members are their own.