Maternity benefit to woman from12 to 26 weeks
The Maternity Benefit (Amendment) Bill, 2016
This bill has been passed by the Rajya Sabha on 11th August, 2016. The same was passed by the Lok Sabha on 9th March, 2017. The Amendment Act received assent from Hon'ble President on 27th March, 2017.  Now, it is known as the Maternity Benefit (Amendment) Act, 2017. It has increased the maternity benefit to woman covered under the Maternity Benefit Act, 1961 from 12 weeks to 26 weeks. This benefit will be  up to two surviving children. It will allow the mother to take care of the child during his/ her most formative stage. It is providing maternity benefit of 12 weeks to commissioning mother & adopting mother. It also facilitate "work from home" to a mother with mutual consent of the employee and the employer.
The new law also makes it mandatory for every establishment with fifty or more employees to have the facility of crèche within a prescribed distance either individually or as a shared common facility and the employer shall allow four visits to the crèche by the woman daily, including the interval for rest allowed to her. According to new norms, every establishment shall intimate in writing and electronically to every woman at the time of her initial appointment regarding every benefits available under the Act.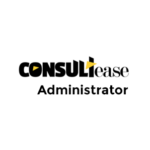 Discuss Now
Opinions & information presented by ConsultEase Members are their own.