Legality of Document Signed through DSC
Legality of Document Signed through DSC
A document executed by the electronic signature is a validly executed document under the Information Technology Act, 2000 ("IT Act"). The rationale for the view has been set out hereinbelow.
Section 2(ta) of the IT Act defines an electronic signature as under:
"electronic signature" means authentication of any electronic record by a subscriber by means of the electronic technique specified in the second schedule (technique and procedure for e-signatures) and includes the digital signature."
Indian Evidence Act, 1872 ("Evidence Act")
Insofar as the evidentiary value of a document executed by electronic signature is concerned, the courts in India recognize electronically signed documents under Section 65-A of the Evidence Act.
Section 65B of the Evidence Act provides for the admissibility of electronic records. Any information contained in an electronic record which is printed on a paper or stored/recorded/copied on optical/magnetic media produced by a computer shall be deemed to be a document. Further, such a document is admissible as evidence in any proceeding without further proof of the original, if the conditions laid down under the Evidence Act are satisfied.
Exceptions
Section 1(4) of the IT Act read with the First Schedule (documents to which the Act doesn't apply) of the IT Act lists out the instruments to which the IT Act, does not apply. The same are as under:
i. Negotiable Instruments;
ii. Powers of Attorney;
iii. Trust deeds;
iv. Wills; and
V. Contracts for sale or transfer of immovable property
The implication of the above exclusion is that none of the abovementioned documents can be validly executed using the electronic signature.
CA Amresh Vashisht
Meerut
For Updates 9837515432
Stay informed...
Recieve the most important tips and updates
Absolutely Free! Unsubscribe anytime.
We adhere 100% to the no-spam policy.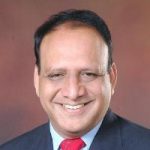 Discuss Now
Opinions & information presented by ConsultEase Members are their own.