How to incorporate a company in India
How to incorporate a company in India
Now incorporation of company is a very simple process and merged few processes like getting business name approval, DIN, PAN and incorporation application into one single process.
To make it simple and easy for registering a business Inindia, ministry of corporate affairs (MCA) introduced spice form(INC-32) which is known as Simplified performa for incorporating company electronically. With this form INC-32, we can get the company formed in just few days.  All the documents are filled electronically and you do not need to visit for registration.
First of all, you need to understand the types of company which you can register in india.
Procedure to register a company in india
First of all apply for the digital signaturesof the directors, to help you complete the new company registration in india.
Secondly, You  can reserve your proposed company name through "RUN" service with the fees of RS. 1000 which is non refundable, if the proposed name is not accepted by the ministry of corporate affairs.
Also u can directly apply through spice form. For filling spice form following documents need to be prepared.
Spice MOA (INC-33), should be signed byatleast 2 subscriber and 1 professional
Spice AOA (INC-34), name of board of directors should be mentioned under clause…..and should be signed by atleast 2 subscriber and 1 professional.
Declaration and affidavit should be given under INC-9 by each of the director on a stamp paper of RS. 20/-. Also required DIR-2 form each of the director.
If property is on rented, then NOC required from legal owner.
Required copy of utility bill which is not older than 2 months.
If Proposed name similar to existing registered trademark,then NOC required form registered trademark holder.
Once all these documents are ready, we have to file the forms for company formation and upload spice (INC-32) on MCA portal and also upload spice MOA(INC-33) & spice AOA(INC-34) as linked form.
Once you get the certificate of incorporation we get the PAN number along with it and now we can open the Bank account.
Stay informed...
Recieve the most important tips and updates
Absolutely Free! Unsubscribe anytime.
We adhere 100% to the no-spam policy.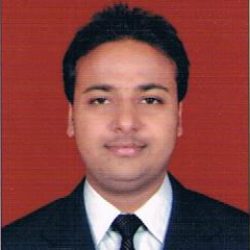 See Profile
Opinions & information presented by ConsultEase Members are their own.