Draft Scheme of Production Linked Incentive 2 (PLI-2) for Textiles
Overview of the Scheme
This proposal is based on the Cabinet Note of the NITI Aayog titled "Atmanirbhar Bharat –Strategies for enhancing India's manufacturing capabilities and enhancing exports" which was approved by the Cabinet on 11.11.2020. An allocation of Rs. 10,683 crores was done to M/o Textiles for Textile Products: MMF segment and technical textiles sectors. The Cabinet has approved the PLI Scheme for Textiles for notified HS lines of MMF Apparel, MMF fabrics, and 10 Products/segments of Technical Textiles on 08.09.2021 with an approved outlay of Rs.10,683 crore including Rs.50 crore for cost towards incurring Administrative expenditure, development of software, third party evaluation/ mid-term evaluation, cost accounting, etc.
A total of 67 applications have been received under the scheme; out of which 64 applications have been selected under the Scheme by the Selection Committee chaired by Secretary (Textiles) against which an estimated outgo would be Rs.6400 crore (approx.) only. This leaves a balance of Rs.4283 crore unutilised by this Ministry. The savings, if any, due to non-performance or non-participation by the Participants, the same will also be utilised for disbursal of incentives under round 2 of PLI.
Read & Download the Full Draft Scheme of Production Linked Incentive 2 (PLI-2) for Textiles pdf:

optional file name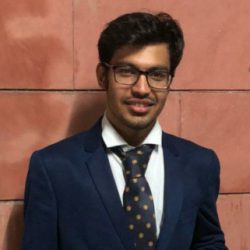 Discuss Now
Opinions & information presented by ConsultEase Members are their own.