Andhra Pradesh HC In Re. Extension of Interim Orders in view of current wave of Covid-19 Pandemic.
Case Covered:
Re. Extension of Interim Orders in view of the current wave of Covid-19 Pandemic
Versus
State of Andhra Pradesh
Order:
The current wave of COVID-19 pandemic has created havoc in the country with a fast-rising number of cases.
many of the learned advocates and staff members had suffered/are suffering from COVID-19.
This court had issued notifications dated 21.04.2021 and 22.04.2021 to have effective containment and control over the coronavirus.
Having regard to the regulatory measures taken by Court on the administrative side, there is a need for this Court to consider the situation on the judicial side so far as the continuation of interim orders are concerned.
Accordingly, it was considered necessary and appropriate to register this suo moto petition.
Having regard to the prevailing situation, it is directed that in all matters wherein interim orders passed by this Court and Courts/Tribunals, which are subordinate to the High Court, are subsisting as of 21.04.2021, such interim order shall unconditionally be extended till 30.06.2021 unless specifically dealt with by any judicial order to the country.
All parties affected by the continuation of the interim orders, will, however, be at liberty to apply for vacating such orders,  with due notice to the parties, in whose favour such interim orders have been made.
The registry will take necessary steps for communication of this order to the concerned Courts/Tribunals.
The registry will list this case for a motion hearing on 28.06.2021. On that date, the court will consider the continuation or otherwise of this order beyond 30.06.2021.
Read the Order in pdf: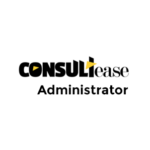 Discuss Now
Opinions & information presented by ConsultEase Members are their own.